André Jeworutzki
Research Assistant
Student of Computer Science (Ph.D.)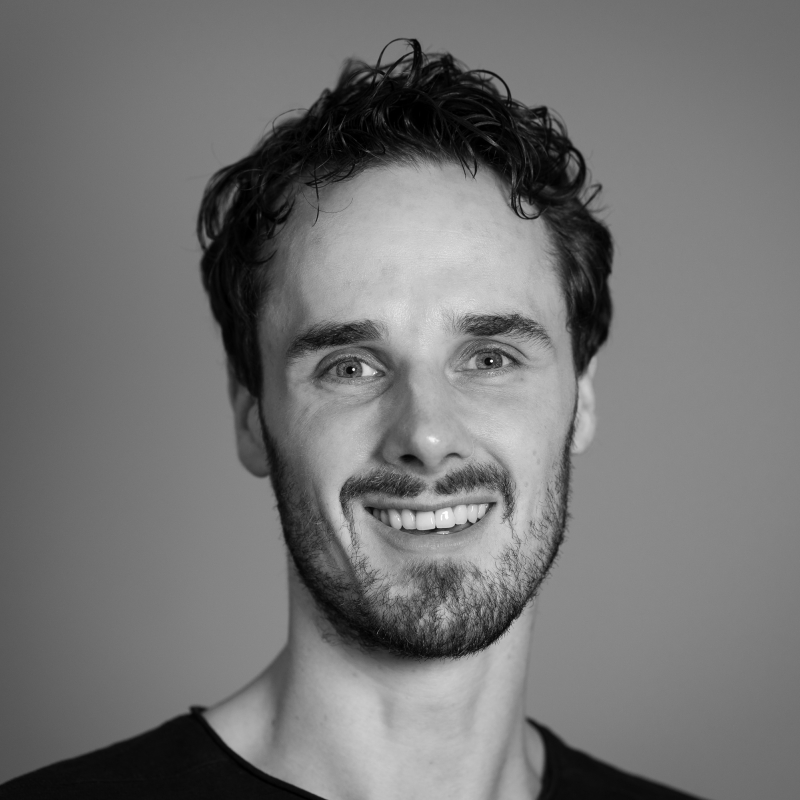 André holds a master's degree in computer science. He works as a research assistant at the CSTI within the FTZ Smart Systems. His work covers research proposals, project supervision, workshops, and procurement.
He has experience with embedded computing (tangibles, wearables) and mixed reality systems (augmented and virtual reality), as well as interdisciplinary workshops and research projects.
His research interests are algorithmic decision making, machine learning, and data science. As part of his doctoral research, he is currently investigating how fatigue levels can be determined during training exercises with wearable sensors and machine learning.
Publications
André Jeworutzki. 2022. Determining acute physiological stress levels with wearable sensors based on movement quality and exhaustion during repetitive training exercises. In Designing Interactive Systems Conference (DIS '22 Companion), June 13–17, 2022, Virtual Event, Australia. ACM, New York, NY, USA, 6 pages. doi: 10.1145/3532107.3532874
André Jeworutzki, Jan Schwarzer, Kai von Luck, Susanne Draheim, and Qi Wang. 2021. A Preliminary Experimental Outline to Train Machine Learning Models for the Unobtrusive, Real-Time Detection of Acute Physiological Stress Levels during Training Exercises. In The 14th PErvasive Technologies Related to Assistive Environments Conference (PETRA 2021), June 29-July 2, 2021, Corfu, Greece. ACM, New York, NY, USA, 10 pages. doi: 10.1145/3453892.3461833
U. Meyer, J. Becker, T. Mueller, A. Jeworutzki, S. Draheim and K. von Luck, "Asymmetrical Game Design Approaches Solve Didactic Problems in VR Engineer Trainings," 2021 7th International Conference of the Immersive Learning Research Network (iLRN), 2021, pp. 1-5, doi: 10.23919/iLRN52045.2021.9459385
Jessica Broscheit, André Jeworutzki, Susanne Draheim, Kai von Luck K. 2018. Colored Raindrops. A Fiction-Driven Workshop for Girls. In ACM Interaction Design and Children (IDC); IDC Workshop: Sustaining Girls' Participation in STEM, Gaming and Making; Trondheim, Norway. idc workshop
Lectures & Participatory Workshops
Substitute for a professor, HAW Hamburg (Medientechnik), 2022/2023 Link
Train like a Machine, semester project, HAW Hamburg, 2023 Link
Train like a Machine, semester project, HAW Hamburg, 2022/2023 Link
Train like a Machine, semester project, HAW Hamburg, 2022 Link
Train like a Machine, semester project, HAW Hamburg, 2021 Link
Smart Objects, workshop, Zentrum für Aus- und Fortbildung Hamburg (ZAF), 2019
Blended Reality, semester project, HAW Hamburg, 2018
Sound of P3, workshop, P3 Group, Aachen, 2017 Link
Girls'Day – Mädchenzukunftstag, workshop, HAW Hamburg, 2017 – 2019 Link
Huch – Der Kaktus spricht, workshop, Code Week Hamburg, HAW Hamburg, 2016 Link
Blitz Workshop, workshop, HAW Hamburg, 2016 Link
Creative Space for Technical Innovations, interdisciplinary laboratory, HAW Hamburg, 2015 – today
Emotion Lab, interdisciplinary laboratory, HAW Hamburg, 2012 – 2013
Herbsthochschule, workshop, HAW Hamburg, 2011
Faszination Games I+II, workshop, HAW Hamburg, 2011
Smart Objects, semester project, HAW Hamburg, 2011
Smart Objects Lab, interdisciplinary laboratory, HAW Hamburg, 2009 – 2012
Wearable Computing, semester project, Margaretha-Rothe Gymnasium, HAW Hamburg, 2009 – 2010
Smart Textiles, semester project, HAW Hamburg, 2009
Toaster Edwin, workshop, HAW Hamburg, 2009